Thinking of Launching an NFT Marketplace? Silicon Valley Lawyer Louis Lehot Shares Best Practices.
After the initial coin offering (ICO) frenzy of 2017-2018 died down, a surge across the globe for bitcoin and a new category of NFTs began fueling a new boom in digital assets.
Recently, there has been increased interest in NFTs as mainstream interest grows. In fact, in just 48 hours a few months ago, internet celebrity Logan Paul made over $5 million selling NFTs, and musician Post Malone invited fans to play beer pong with him if they bought an NFT. In addition, Christie's became the very first major auction house to offer a fully digital work.
Of course, as with everything, there are common legal considerations when launching an NFT marketplace, including documentation, intellectual property, and more, as well as the legal implications of this new technology.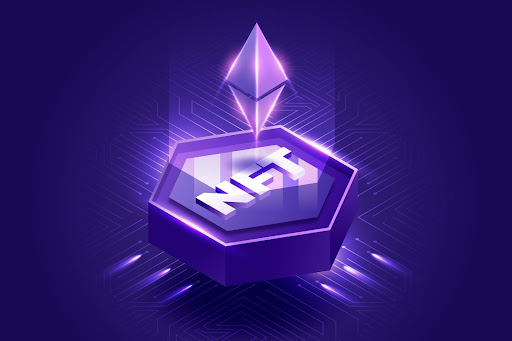 In addition, given the predominance of user-generated content and user transactions in NFT marketplaces, it's recommended that most NFT marketplaces include another layer of legal restrictions in the form of community standards to govern platform interactions. Community standards are also helpful to have in order to help define the values that are governing your marketplace. This can also help build trust among your users, which is essential when cultivating a community.
Your company is legally required to share data collection and use practices, among much more. Generally, privacy policies are aimed to provide transparency to users in what you are doing with their data. So, depending on the framework for your business, you may have to make more disclosures.
In addition to filling legal requirements, privacy policies can be helpful when it comes to building trust among your user community. A strong privacy policy can prove that your company operates at a high level of sophistication. Given the unique legal challenges of NFT marketplaces, it may also help to have other documented policies, both internal and external – external policies can expand on your company's position regarding certain behaviors. And, internal policies can help implement and standardize response and enforcement of your compliance obligations, external policies, and other legal obligations.
When creating an NFT marketplace, it's essential to make sure that you fairly allocate IP rights between the creators or artists, purchasers/collectors, and other parties. Without an effective allocation of these rights, you risk undermining the legitimacy of the marketplace. Owning an NFT does not automatically give you ownership of the original work – the ownership of it is, fact, copyright ownership that belongs to the creator of that work. Then, when an NFT is minted and subsequently sold, the purchaser or collector will receive a set of IP rights from the creator. Meanwhile, your company will need to utilize the original work for the marketplace and promotional activities, including digital galleries, promotions and events, potential compilations, and more.
When running a NFT marketplace, you will face certain content challenges due to the user content and transactions, the need for authenticity, and limitations of the underlying blockchain technology. Since marketplace items basically are mae of those minted by creators, content moderation should be a priority. A user could upload illegal, offensive, or damaging content. While you can impose legal restrictions, it would be even more effective to have measures set to detect and remove prohibited content.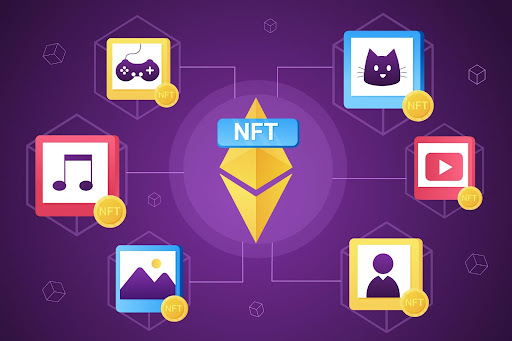 In the future, content moderation is likely to become an even bigger liability for businesses. In fact, Section 230 of the Communications Decency Act provides online platforms with a degree of legal immunity for user-generated content. But, given the failure of platforms like Facebook to self-moderate misinformation, lawmakers are asking for a repeal of Section 230, which could ruin immunity for businesses concerning user-generated content.
The reality is that NFTs are supposed to represent a unique certificate of ownership over digital assets, so buyers of an NFT want it to be authentic, but there are still ways that NFTs can be counterfeit.
At the very least, NFT marketplaces should not allow behavior that would lead to unauthorized counterfeiting. But, if counterfeit NFTs were to increase in your marketplace despite the laws, that could affect trust and cause users to move to other marketplaces. NFT platforms should also proactively implement technical measures to prevent counterfeiting and preserve items' authenticity.
Each NFT should be examined for compliance by looking at its characteristics and the methods it monetizes. NFTs that underly collectibles should not be deemed to be securities – these NFTs are basically products with value decided at the sale made to a buyer. For NFTs representing an underlying asset or collectible, there is usually not a need for a third party to provide management to increase the value of the NFT.
Back in 2019, the SEC published a digital securities "framework" document, stating, "[p]rice appreciation resulting solely from external market forces impacting the supply and demand for an underlying asset typically is not considered 'profit' under the Howey test." This is because an NFT can increase and decrease in value, but doesn't mean it's a security. But, new technology driving demand for NFTs could lead to a new world of digital property rights that fail other Howey test prongs. 
Analysis must prove that your NFT is not a security nor making a market in a security and requires registration or an exemption from registration under US securities laws. Not to mention, NFT marketplaces must ensure they aren't required to register as a securities exchange or alternative trading system. Issuers of NFTs must make sure not to market NFTs for potential appreciation, profit, or dividends as marketing of an NFT could transform it from a non-security into a security. Issuers should also avoid: Marketing an NFT in fundraising to build a network or platform for future profit, engaging promoters, sponsors, or third parties to drive the NFTs' appreciation.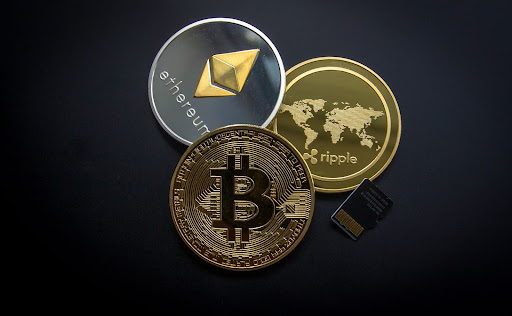 As it relates to consumer protection, many consumers may not be informed about what they're buying when purchasing an NFT. So, there are some more legal implications to consider for NFT marketplaces, such as consumer protection and taxes. So, we may see consumer rights laws being expanded to apply to NFT purchases and digital assets in the future. NFTs may cause questions about who is conducting know-your-customer and anti-money laundering procedures, and buyers rights. Similar to other digital assets, NFTs are seen as "property" by the IRS, so people creating a marketplace, buying or selling them must report sales taxes, profits, and losses.
With the current craze of NFTs and NFT marketplaces, it's obvious that they have the potential to give creators the ability to monetize their work and create new revenue streams previously unheard of. Brands have even begun experimenting with NFTs, using the tokens to unlock new digital products, distribution models, and monetization strategies. Meanwhile, some view the NFT craze as more of a bubble. Either way, given the potential application of NFTs and blockchain technology to so many real-world transactions, it's likely we are only at the beginning of the possibilities for what NFTs can be used for in the future.
About Louis Lehot:
Louis Lehot ‌is‌ ‌a‌ ‌partner‌ ‌and‌ ‌business‌ ‌lawyer‌ ‌at‌ ‌the‌ ‌international‌ ‌law‌ ‌firm,‌ ‌Foley‌ ‌&‌ ‌Lardner‌ ‌LLP.‌ ‌
Louis‌ ‌operates‌ ‌from‌ ‌three‌ ‌of‌ ‌the‌ ‌firms'‌ ‌offices‌ ‌based‌ ‌in‌ ‌Silicon‌ ‌Valley,‌ ‌San‌ ‌Francisco,‌ ‌and‌ ‌Los‌ ‌
Angeles.‌ ‌Louis‌ ‌Lehot‌ ‌is‌ ‌a‌ ‌member‌ ‌of‌ ‌several‌ ‌teams‌ ‌and‌ ‌groups‌ ‌in‌ ‌the‌ ‌firm‌ ‌such‌ ‌as‌ ‌the‌ ‌Private‌ ‌
Equity‌ ‌&‌ ‌Venture‌ ‌Capital,‌ ‌M&A‌ ‌and‌ ‌Transactions‌ ‌Practices,‌ ‌and‌ ‌also‌ ‌the‌ ‌Technology,‌ ‌Health‌ ‌
Care,‌ ‌Life‌ ‌Sciences,‌ ‌and‌ ‌Energy‌ ‌Industry‌ ‌Teams.‌ Louis Lehot ‌assists‌ ‌and‌ ‌advises‌ ‌his‌ ‌clients‌ ‌at‌ ‌
all‌ ‌stages‌ ‌of‌ ‌their‌ ‌career,‌ ‌guides‌ ‌them‌ ‌to‌ ‌achieve‌ ‌hyper‌ ‌growth,‌ ‌go‌ ‌public,‌ ‌and‌ ‌obtain‌ ‌optimal‌ ‌
liquidity‌ ‌events‌ ‌through‌ ‌an‌ ‌array‌ ‌of‌ ‌legal‌ ‌and‌ ‌business‌ ‌instruments,‌ ‌processes,‌ ‌and‌ ‌strategies.‌ ‌
He‌ ‌has‌ ‌experience‌ ‌in‌ ‌handling‌ ‌a‌ ‌number‌ ‌of‌ ‌high‌ ‌tech‌ ‌cases‌ ‌in‌ ‌different‌ ‌fields,‌ ‌and‌ ‌is‌ ‌known‌ ‌to‌ ‌
be‌ ‌one‌ ‌of‌ ‌the‌ ‌leading‌ ‌corporate‌ ‌lawyers‌ ‌in‌ ‌the‌ ‌San‌ ‌Francisco‌ ‌and‌ ‌Silicon‌ ‌Valley‌ ‌area.‌ ‌He‌ ‌is‌ ‌
likewise‌ ‌acclaimed‌ ‌by‌ ‌his‌ ‌peers‌ ‌and‌ ‌press.‌ ‌The‌ ‌Chambers‌ ‌of‌ ‌USA‌ ‌quoted‌ ‌"Louis Lehot ‌is‌ ‌known‌ ‌
for‌ ‌the‌ ‌high‌ ‌quality‌ ‌of‌ ‌his‌ ‌advice,‌ ‌his‌ ‌responsiveness‌ ‌and‌ ‌passion‌ ‌for‌ ‌his‌ ‌clients."‌