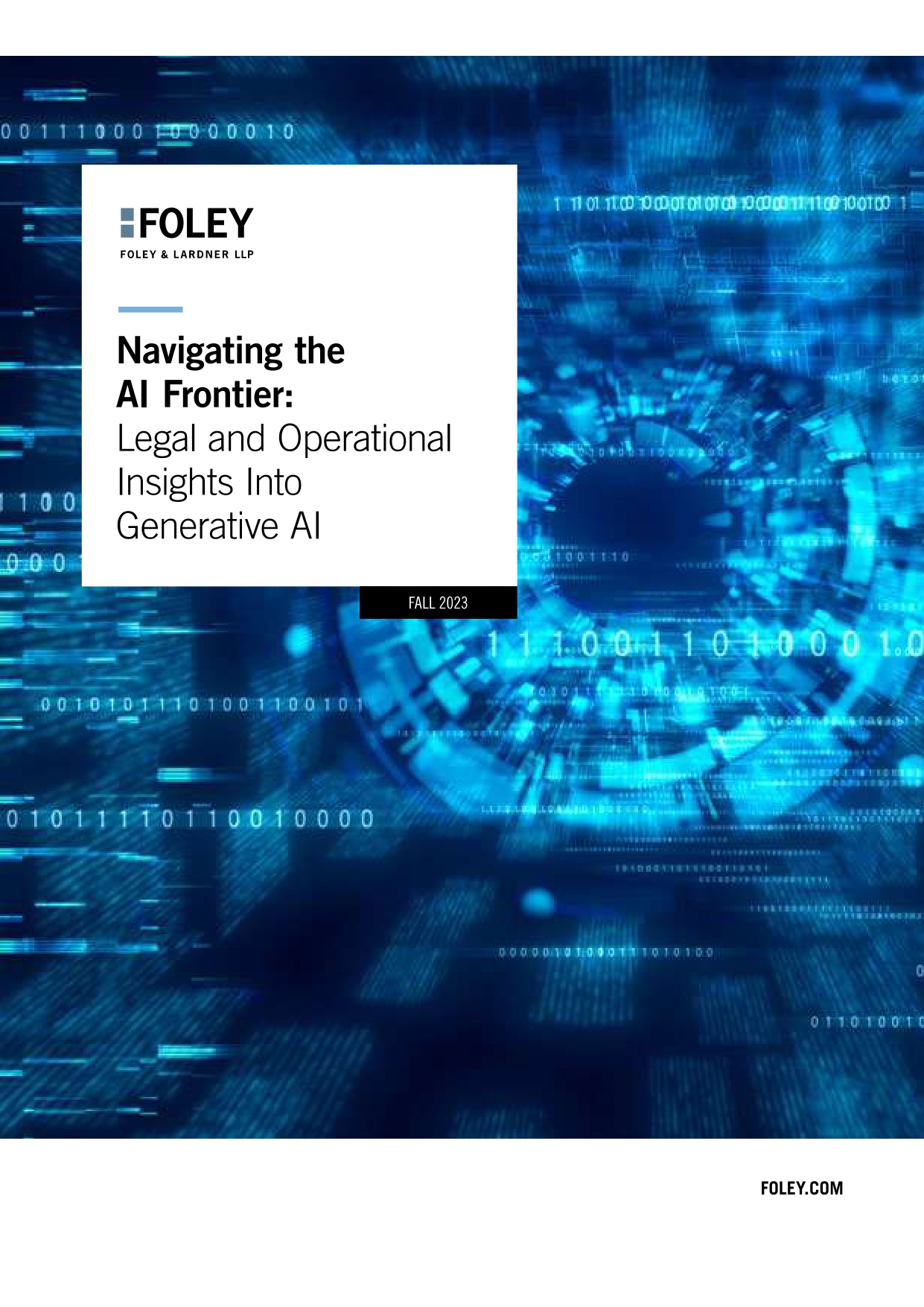 Download Your Free Ebook
In our ever-changing technological environment, artificial intelligence (AI) is beginning to exert its influence on numerous sectors, revolutionizing our approach to work. As businesses and organizations worldwide adopt generative AI technologies like ChatGPT, they are faced with the promise of unprecedented opportunities, challenges, and legal complexities.
Welcome to Navigating the AI Frontier: Legal and Operational Insights Into Generative AI. In this eBook, we take a deep dive into the world of generative AI, exploring its transformative power and the legal and operational risks it introduces. We will delve into various topics, from the impact of generative AI on dealmaking processes to its implications in venture capital, intellectual property, and even employment law.
In each chapter, we will explore the intricacies of generative AI, its implications, and how businesses can navigate this landscape while remaining compliant with the law and fostering responsible AI adoption. Whether you are a legal professional, an AI enthusiast, or simply curious about the future of technology, this eBook aims to share the knowledge and insights needed to thrive in the AI frontier.
Deep Dive into Generative AI and What Will Drive Tomorrow

IP Lawyer vs. ChatGPT: Top 10 Legal Issues of Using Generative AI at Work

Key Legal and Operational Risks for Enterprise AI

My Employees Are Using ChatGPT. What Now?

How Artificial Intelligence is Disrupting the Dealmaking Process

Retraining the Acquisition Model: How to Approach the Risks and Rewards of Deals With Artificial Intelligence Targets

Action in Venture Capital is Focused on Early Stage and AI Business

The Most Critical Factors for AI Legal Compliance: Transparency & Explainability

FTC Issues Guidance on AI-Powered Products

Keys to AI IP Strategy: A Comprehensive Framework

Intelligent Hiring: AI Recruiting Tools Get EEOC Scrutiny

Using AI to Help Hire?
To access the full publication, please click on the button below.